How did we became the 'Best Architects & Architecture Engineering Consultant' for our Clients ?   
We provide Free Downloadable Resources! 

We, Earc Sabla the leading architects in Oman, believe in sharing knowledge to enhance and up-left the construction standards in Oman. Therefore, to remain the best architects in Oman and architecture & engineering consultants for our prospective clients in Oman, we created free resources that help individuals and companies in their projects. The resources are about local building codes and regulation, common mistakes that people make on their buildings and how to avoid them, budgeting and working out construction estimates and many others. Please
click here to visit the Free Download
page to select the resources that are more relevant to your needs and project
One of the Leading   
Architecture Engineering


Consultants & Architects in Oman
It is very important that you find innovative architecture and engineering consultant that you like, respect and trust. Whether your project is a hotel, school, commercial showroom, industrial facility, commercial residential tower, housing complex or a private home, we are here to help you. Try us once and join the club of clients who consider us their favorite and best architecture engineering consultants & architects  in Omani market.
The Consultant You Need
For your dream project, you need an innovative team of architects and engineers to creatively prepare the drawings and documents that reflects your ambitions and expectations in your building. You also need a professional consultant to meticulously supervise the construction activities ensuring project is delivered on time, on budget and with high quality. We are considered as one of the best Architecture Engineering Consultants & Architects in Oman because we believe that "Good Design Makes Good Business". We don't just draw lines on paper, we make sure that the architectural/engineering design services makes good investment returns to our clients.
We work in all parts of Oman and we would be delighted to help you.
This 30-minute phone call will allow you to:
Talk to us over the phone and see if we might work well together.
Receive some great free resources from a leading architecture and engineering consultant to help you understand how your project should be planned, designed and executed.
Learn the step by step methodology that we implement to design your building, prepare drawings, obtain authorities approvals and supervise the construction of your dream building.
Understand how to get your project moving regardless of your choice of consultant, and what you must do and the best chance of making it a great success.
Understand if your project is feasible and any potential roadblocks and how to avoid them.
Meet Our Valuable Clients
Don't just take our word for it...
Here's what our clients think
Meet the Founder
Jamal Alzeedi is an energetic & visionary Omani architect who combines local knowledge and understanding with international education and experience. Studying Architecture at the University of Queensland in Brisbane and working for two years at Noel Robinson Architects trading as NRA Co-lab (formally earc global – DesignInc Brisbane) was an excellent preparation and experience for him.
Jamal is a registered architect at the Oman Society of Engineers as Professional Architect. With more than 15 years of experience, he is known for his creative flair, visionary thinking, broad skills and hands-on commitment to projects. Jamal believes in adding creativity, design touches and value to every project to deliver innovative solution to each individual client. Alzeedi has a range of experience in designing education, tourism, commercial, residential and worship buildings. He has been involved in the planning, design and design management of a Honda Showroom in Seeb, Hotel Development at Al Alzaiba, a number of buildings at Sohar University, The VVIP Government Guest House, Muscat Grand Mall, Muscat Golf Course Development, and a variety of medium and large-scale in Oman
Jamal Alzeedi – Managing Director
Master Plan
Master planners evaluate where a project, city or organization is today and what it takes and how it evolves to become its ideal future from a holistic approach.
See Projects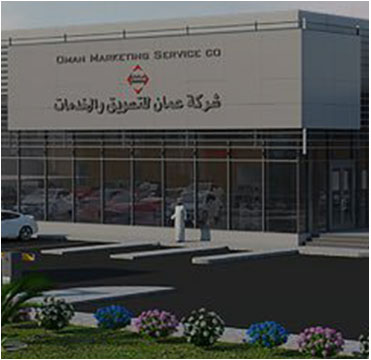 Architectural Design
Architectural innovation and out-of-the-box thinking are the drivers of our success, along with practical and bespoke planning and execution.
See Projects
Engineering & Industrial
Our engineers are abreast of the latest technology. They combine it where appropriate to international codes and standards.
See Projects
Architect of Record
Our system for AOR services which we developed specifically for Oman, facilitates a smooth process of obtaining authorities' approval.
See Projects
Project Management Consultancy
Our experienced PMC team do what it takes to ensure the project is delivered on time, on budget with the best quality.
See Projects
Interiors
The creative team of interior designers of earc sabla can adapt the interior design to suite the taste of the client and meets their expectations.
See Projects